1 tag
Longreads: Longreads Member Exclusive: The... →
longreads: This week, we're excited to share a Longreads Exclusive from Orion, a publication that has been featured on Longreads in the past, with pieces from Charles C. Mann, Belle Boggs and Sy Montgomery. "The Creature Beyond the Mountains," by Brian Doyle, is a story about the giant sturgeon…
5 tags
1 tag
Battening down in western Massachusetts
We're just starting to feel the impact of Hurricane Sandy here at Orion HQ in Great Barrington. The view: But the editors stocked up on emergency sushi and candles from the local co-op. And Ginger's working on manuscripts with the help of her Adventure Bandana. We hope everyone stays safe and dry throughout the storm. 
2 tags
5 tags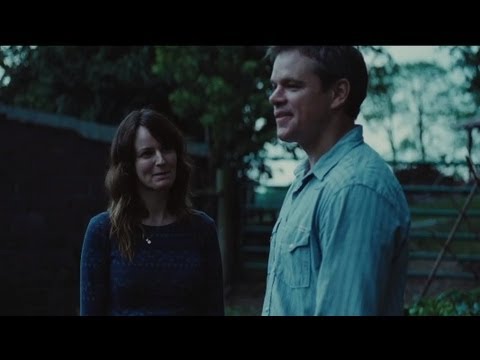 5 tags
All Wet and Shine
It sounds like the cracks and clicks of the house settling as the room warms in morning, it sounds like a fan whispered up. It tastes of wood smoke—sweet and then stale. It looks like the curve of a mountain under streaked sky, and everything pale blue just before sunrise, everything translucent, even stone. The stone is blue, it tastes, after all, like tea in a glass cup, it feels like wanting a...
2 tags
4 tags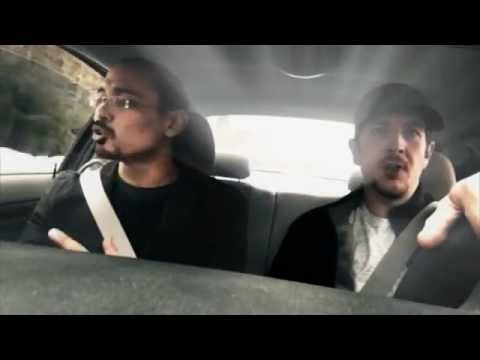 2 tags
Happy 30th!
Celebrating a 30th birthday in 2012? So is Orion, and we're giving away back issues of the magazine as a special gift. E-mail marketing [at] orionmagazine.org with your birthday and address, and we'll send you a box.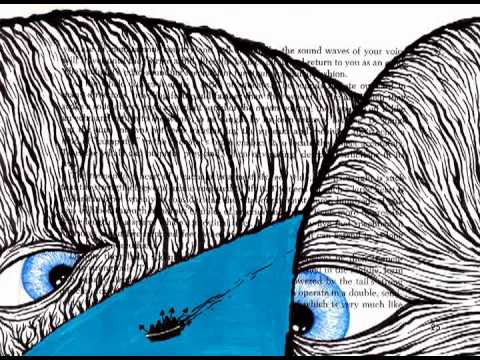 6 tags
"Good writing helps you remember what it means to be human, what it feels like to..."
– We were at Ecotrust in Portland, Oregon, last night for a conversation with Cheryl Strayed—yep, that lady who wrote Wild—and Brian Doyle, editor of Portland Magazine. Read more about it and see photos here. 
3 tags
2 tags
"Take Newt Gingrich, for instance. Only four years ago he was willing to sit on a..."
– Bill McKibben, The Planet Wreckers (via utnereader)
The 2012 Orion Book Award Winner
Did you know Orion gives a book award? Since 2007, the Orion Book Award is given annually to a book that addresses the human relationship with the natural world in a fresh, thought provoking, and engaging manner. Nominations for the award are made by advisors, writers, editors, and contributing editors of Orion.  This year's winning book is The View From Lazy Point by Carl Safina....
May is National Bike Month—no, we're not going to post pictures of bikes all month long, but we're big fans of non-motorized transportation. Click here to learn about participating in bike-to-work/school days and get motivated to pedal.
4 tags
Maypole
The tanagers have returned to my dead plum tree— they sip the pond through narrow beaks. Orange and yellow, this recurrence that comes with each year's baby leaves. And if the tree is a church and spring is Sunday, the birds are fancy hats of women breaking into song. Or say the tree is an old car whose tank is full, then the birds are girls on a joy ride  crammed in its seats. Or if the tree is...
5 tags
Eskimo whizzamajig
— label circa 1940 for an ivory spear tip in the MacMillan Collection, Provincetown          Optimism, in a strange, American way, this zippy          caption for what was foreign  beyond language.          Thingamabob.  Doohickey  distant as the need          for a haasux  (spear-thrower in Aleut)           or unaaq (Inupiaq pole  to check ice thickness). This tool (perhaps a sakku)...
3 tags
By Immersion
To get a pure pumpkin,  one with sweet, smooth flesh, you had to pollinate by hand and tape the blossom  closed.  Otherwise, the plants would cross, get fertilized by any squash around. Black horses wouldn't stop rolling in the dust, in pleasure, legs up and out from under every load, until their intestines tangled. Or, at least that's what was said in warning, like they said Hellbenders,  two...
4 tags
My Sister
My sister is a place where Sorrel horses walk single file through tall Lodgepole stands, Where sunlight severs down and dulls and shatters Before it hits the ground, Where the grass is tall saw grass, wavy Like the grass in the Sargasso Sea, Where eels spawn and the new eels Migrate to the continents of their parents' Origin, inexplicably … We don't know how they do that. Life is nothing if...
4 tags
Suppose You Were a Moray Eel
when ancient Romans kept glass aquariums filled to bubbling with your brothers and old Licinius Muraena himself loved to throw slaves in the water, stripping men to bits. You cannot help it—it's in your blood. Witches wear dresses made of your skin, sleek and gleaming. Don't you see how they preen whenever they pass a mirror? In the Ozark mountains, I met a man who swears cooked eels turn raw if...
5 tags
America, two links.
1. "America the Possible: A Manifesto, Part II." Gus Speth is back to tell us just how great America could be, if we work for it. Read it here and join the discussion. You can support such powerful future-thinking by subscribing. 2. Wendell Berry, American Hero. If you haven't used up all your free articles on The New York Times website yet, make sure to check out this piece...
4 tags
Sonnet, Without Salmon
1. The river is empty. 2. Empty of salmon, I mean. 3. But if you were talking to my grandmother, she would say the water doesn't matter if the salmon are gone. 4. She never said that. I just did. But I'm giving her those words as a gesture of love. 5. She's been gone for thirty-one years. 6. The water doesn't matter if my grandmother is gone. 7. She swam wearing all of her clothes, even her shoes....
4 tags
Fuschia
That summer in the west I walked sunrise  to dusk, narrow twisted highways without shoulders,  low stone walls on both sides. Hedgerows  of fuchsia hemmed me in, the tropical plant  now wild, centuries after nobles imported it  for their gardens. And I was unafraid,  did not cross to the outsides of curves, did not  look behind me for what might be coming.  For weeks in counties Kerry and Cork, I...
5 tags
When the Time's Toxins
When the time's toxins have seeped into every cell and like a salted plot from which all rain, all green, are gone I and life are leached  of meaning somehow a seed of belief sprouts the instant I acknowledge it: little weedy hardy would-be  greenness tugged upward  by light while deep within roots like talons are taking hold again  of this our only earth. — Christian Wiman Join...
4 tags
Landing
It is the day of leaving when spiderlings  in orders of magnitude  hatch and from inward silk unfurl toward a new god caught by the wind  and I walk by the silk curtain the strands that came from a body. It is a shining world and I think of being attached once from the belly and what would happen if I could unravel something from myself. I think it would not be the story of how it was the spider...
4 tags
Leeks
Two sticks in drifted snow  mark the trench where I laid the leeks  in cool dirt in October.  Now I dig down through old  frozen crust to damp dark hay  to the thick grey green leaves  of the leeks and pull them  from the piled earth and  shake dirt from their white  hairy roots. They come up  like creatures from under  the ocean. In the half-cold,  half-light the odor of earth  gone all these...
5 tags
"Quantum entanglement teaches us that related molecules can "communicate" with..."
– Poet Derek Sheffield interviews Christian Wiman, editor of Poetry magazine, for the Orion blog. (Join us Tuesday, April 24, for a live web discussion about poetry with Christian, poets Pattiann Rogers and Maria Melendez, and Orion's poetry editor, Hannah Fries. Click here to register.)
4 tags
Apricot
A summer Taos sunset in your hand. The weight of a small child's fist, a girl, resisting sleep as she sleeps. The shape of a chicken angel's egg. Eros's lovely clefted backside in velvet. Fleshy as a horse's lazy, lower lip. A faraway fragrance: juniper in gin, that slow gin kiss. What God saw on the eighth day, and ate, and said of it— way good. The woody stone we worry-gnaw when death's near,...
4 tags
The Defenders
I love the courage of the little black ants who when disturbed come out of their old fencepost as big dogs come after a rat, take hold of me, shake me, and growl. — Wendell Berry